Stats, Facts & Future Trends: May 2017
June 1st, 2017
This month, we discover what's hot in the app world, why many consumers prefer digital ads to TV ads, and the key to memorable content.
Brands step up personalised marketing
Marketers know that personalisation is vital when it comes to engaging with consumers, but they just don't have it down yet, according to a worldwide poll by Forbes Insight and Gap International. While most marketers have some degree of personalisation in place, it's not yet at a level that satisfies consumers. The research found that:
65% of marketing executives said they are implementing personalised marketing strategies.
Second to personalised marketing was online product information/services, which is used by 63% of respondents.
Roughly one-third of internet users under 50 said they like personalised ads.
However, almost as many said they weren't good enough.
While just 32% said that omnichannel shopping was used, that doesn't mean that it's not a priority for the executives. Rather, it's likely that they have already taken steps to implement omnichannel shopping in their strategies. "Omnichannel is now so fundamental that for most companies that it goes without saying," eMarketer analyst Yory Wurmser said. "Most advanced companies already have engrained it in their overall strategy."
Sources: Forbes Insight, Gap International, Adobe Digital Insights
For more information, click here.
Fitness and finance hot in the app world
A study by Verto Analytics has found that Health & Fitness and Finance were the fastest-growing categories in the amount of time people spend on apps, with each recording rises of at least 500m minutes. The study also found that:
The number one category was Communication and Social Media apps, which rose by 11.2bn minutes, equal to a 38% increase year-on-year.
In March 2017, those apps represented 44% of UK users' app time.
Entertainment apps tallied the next biggest rise, up 3.4bn minutes, accounting for 21% of monthly app minutes.
Meanwhile, Finance posted a 100% increase, up 586m minutes, and Health & Fitness leapt up by 156% (500m minutes).
However, the third largest app category, games, dropped by 2.4 billion minutes (16%).
A key difference between September 2016 and March 2017 was that in the earlier period, Pokémon Go was still at the height of its popularity. ComScore data from July 2016 shows it was one of the UK's top 10 mobile app properties for that period, just behind Twitter. Pokémon Go's popularity proved fleeting, but it may be too soon to count out games.
Sources: Verto Analytics, ComScore
For more information, click here.
Many consumers prefer digital ads to TV ads
When it comes to TV ads and digital video ads, many viewers would rather stream video to their TV than watch commercials on regular television, according to new research. 'The Changing TV Experience' study by the Interactive Advertising Bureau (IAB), assessed US digital video viewers' attitudes toward TV ads and digital video ads, and found that:
34% of digital video viewers said that the commercials shown during videos they stream to their TV are better than those on traditional linear TV.
44% said that commercials shown during videos they stream to their TV are less disruptive than those on regular TV.
50% prefer to watch commercials while streaming video to their TV than pay for a subscription.
58% are more likely to stream video to their TV because fewer commercials are shown than on regular TV.
According to eMarketer, US digital video ad spending will see double-digit growth annually through 2020. By contrast, TV ad spending will grow much more modestly, at rates ranging from 2% to 2.5%. Still, TV will remain dominant, with total ad spending reaching $77.93 billion in 2020 – more than quadruple the $17.95 billion for digital video.
Sources: IAB, eMarketer
For more information, click here.
Mobile remains a work in progress
Spending on mobile marketing continues to grow but marketers face significant gaps with regards to skills and learning, and many agencies feel their clients are still not truly ready for mobile, according to a new study by WARC. The study surveyed more than 700 marketers across Europe and the US,  and found that:
Just 6% of US agencies thought their clients were fully ready for mobile adoption in terms of executive support and prioritisation.
This compares to compared to 32% of other marketers' assessment of their own readiness.
Almost two thirds (65%) of client-side marketers do not have a formal mobile marketing strategy for their brand.
Just 16% had a "closely connected strategy" in place.
One reason may be that the vast majority of brands (80%) find mobile only a "quite" effective marketing channel, with few (12%) having extensive data and experience to conclude that it is "very" effective.
Nonetheless, in line with its effectiveness as a channel, mobile is seen as a priority for more than 90% of marketers in North America – although only a third of them would say it is a top priority – and almost three quarters (73%) on the client-side expect their budgets to increase.
Source: WARC
For more information, click here.
Voice-enabled speaker usage up nearly 130%
While still far from mass adoption, virtual assistants such as Siri, and voice-enabled speakers such as Amazon Echo, are becoming more widely used by Americans. A study by eMarketer – their first forecast on users of digital assistants – found that:
In 2017, 35.6m Americans will use a voice-activated assistant device at least once a month.
Amazon's Echo speaker will have over 70% of users.
Google Home trails far behind with just 24% of the market.
In 2017, over 60m Americans will use Siri, Cortana or another virtual assistant at least once a month.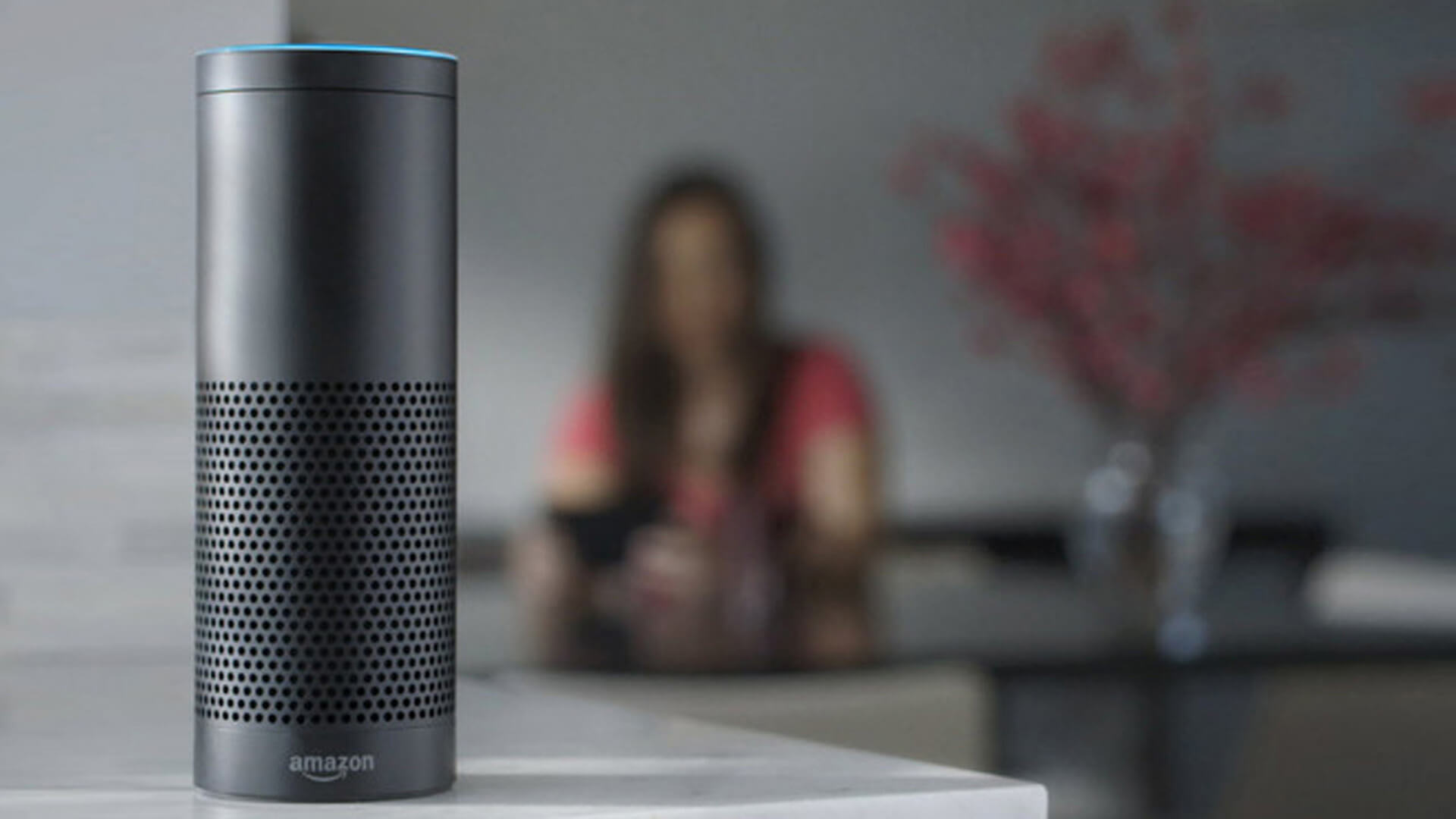 eMarketer expects Amazon's market share to fall slightly in the coming years, as Google's share grows. But Amazon will remain the dominant player in the category for the foreseeable future. "Consumers are becoming increasingly comfortable with the technology, which is driving engagement," said Martín Utreras, Vice President of forecasting at eMarketer. "As prices decrease and functionality increases, consumers are finding more reasons to adopt these devices."
Source: eMarketer
For more information, click here.
Mobile accounted for 99% of new online ad money in 2016
Mobile's share of total UK internet adspend rose to over a third last year and mobile accounted for 99% of new online ad money in 2016, according to the latest results from the AA/WARC Expenditure Report. The report found that:
Mobile ad expenditure has grown rapidly over the last five years, rising at a compound annual rate of 65%.
Such growth propelled the value of the mobile ad market to a new high of £3.9bn in 2016.
Mobile has contributed an average 77% towards total growth in UK advertising expenditure over the last five years.
It's believed that mobile ad expenditure will rise by approximately 30% this year and a further 21% in 2018.
"The year on year growth of 17% is the highest we've seen for nearly a decade," said James Chandler, Chief Marketing Officer of IAB UK. "Reaching this threshold has only been made possible by brands breaking the mould, trying innovative formats and making the most of video to reach and amaze people. Mobile video was last year's real winner – up 103% year on year. This supports the trend of increasing smartphone usage throughout consumers' day but also allows brands to really innovate the most with short, vertical video formats that are built with mobile in mind."
Sources: AA, WARC
For more information, click here.
Do consumers remember content marketing?
According to a study by presentation platform Prezi, eight in ten consumers forget most of the information in branded content after only three days and more than half can't recall a single detail. The Science of Attention report was based on a survey of 2,035 adults in the UK and found that:
The three most common reasons consumers forget content are irrelevancy (55%), a lack of motivation to remember it (35.7%), and the fact that there is simply too much content to retain (30%).
Distractions (18%) and stress (9%) were far less significant factors, it noted, meaning that the primary reasons for forgetting relate not to external factors but to the content itself.
Content which 'tells the audience something new' was the most memorable, helping 27% of respondents to remember a brand. This was followed by content which teaches, inspires or entertains (each 25%).
In terms of how content is delivered, video was seen as the best format, chosen by 37% of respondents as memorable, followed by written articles (28%), and face-to-face presentations (21%).
"Marketers are wise to the fact that content can be an incredibly powerful influence on perceptions and purchasing decisions," said Spencer Waldron, European regional director for Prezi. "But in order for content to influence or actually deliver that sale, it needs to both hold the audience's attention and be memorable."
Source: Prezi
For more information, click here.
Personalised advertising gets low marks with UK parents
Marketers seeking UK mothers online might want to think again when considering personalised ads. A recent poll of UK users of online parent site Mumsnet showed respondents had little love for being pursued so directly, with privacy concerns a primary reason why. The poll of 1,000 Mumsnet users found that:
Just 6% of respondents liked seeing ads from a previously viewed website show up on subsequent sites.
The largest share of respondents (32%) said they "hate" the practice.
Around two-thirds of respondents would be unhappy to see targeted advertising based on either their online behaviour or on data they had given an advertiser.
Ultimately, 68% of respondents would not be more likely to buy an advertised product because of personalised advertising.
"It's in nobody's interests to show people ads they don't want to see," said Mumsnet CEO Justine Roberts of the study's results. "If personalised advertising isn't done sensitively, the risk is that users will opt for the nuclear ad blocker option. Transparency is absolutely key—web users need to be consulted, to feel informed and to be offered tools that allow them to easily opt out."
Source: Mumsnet
For more information, click here.
Commissioned by The CMA
Share:   
Posted in CMA Industry News, Stats, Facts & Future Trends