Stats, Facts & Future Trends: February 2017
February 27th, 2017
This month, we explore how different generations use YouTube, the marketing spend predictions of the latest Forrester report, and why skipping online ads is now an ingrained habit.
How Gens X, Y and Z watch video content
There's little doubt that YouTube is a valuable platform when it comes to connecting with customers of all ages, but for your content to make maximum impact it's vital to understand how your target group interacts with the video-sharing platform.
Review site Influenster surveyed nearly 8,500 people of all ages about their YouTube viewing habits, from how often they visit the site and the type of content they click on, and found that:
70% of Gen Z watch videos daily on YouTube, compared to 49% of Gen Y and 35% of Gen X.
Gen X watched the most educational videos, while the most fitness videos were watched by Gen Y. Gen Z watched the most vlogs and fashion videos.
Older respondents watched the most how-to videos, while the youngest preferred 'unboxing' videos.
YouTube is the favourite platform for all ages to watch product videos, while Instagram is second. Snapchat is quickly gaining ground within the Gen Z audience.
"When it comes to video platforms that consumers go to watch product reviews, we see very compelling differences," said Elizabeth Scherle, co-founder and president of Influenster. "It's imperative for marketers to stay attuned to the shifting demographics on each social platform to allocate their budgets and resources accordingly."
Source: Influenster
To read the full article, click here.
Estimates show huge Snapchat and Instagram growth in UK
Snapchat's UK user base experienced explosive growth in 2016, jumping nearly 90% to reach 11.2 million users, according to eMarketer's latest mobile usage estimates. Other results from the research include:
In 2017, Snapchat's UK base will jump to 13.6 million people, which is roughly one-third of all UK smartphone users.
In 2016, there were 12.2 million users of Instagram; in 2017, that number will reach 14.4 million.
By the end of the forecast period in 2021, Snapchat and Instagram are expected to have 18.3 million users and 18.7 million users respectively.
However, Snapchat and Instagram remain well behind Facebook, which will have an estimated 30.3 million mobile users this year – nearly three-quarters of all smartphone users in the country.
By 2021, half of the entire UK population will be using Facebook on a mobile phone.
"The huge growth in these newer social platforms reflects a fundamental change in consumer behaviours," said eMarketer senior analyst Bill Fisher. "They are fun, visual and much more intimate than the more established, broadcast-style networks. And these functions appeal, in particular, to those age groups that are most engaged with their smartphones—millennials and younger consumers."
Source: eMarketer
To read the full article, click here.
60% of content created by brands is just clutter
New research has stated that consumers expect brands to produce content in some form, but they see more than half their output as mere clutter that fails to deliver any personal benefits. The latest Meaningful Brands study by media agency Havas questioned 375,000 people across 33 countries, and reported that, as in previous years, people wouldn't care if three quarters of brands they use disappeared. Other findings in the report include:
84% of respondents expected brands to produce content in some form, whether entertainment, solutions or experiences.
However, 60% of the content created by the world's leading 1,500 brands is 'poor, irrelevant or fails to deliver'.
The study noted a 71% correlation between content effectiveness and the impact a brand has on consumers' personal well-being.
Travel & Tourism was the best-performing industry in the Havas Content Effectiveness Index, followed by Electronics & Telco then Entertainment.
"The data demonstrates an alarming ineffectiveness of existing brand content,' said Maria Garrido, Global Chief Insights & Analytics Officer, Havas Media Group. "What brands need to do is break down their content, take a step back and ask, for their industry, what the role of content is. Whether it is to inspire, educating, help, reward, inform or entertain then rank them and work out what is a 'must have', where the opportunities are and what they should not be focusing on at all."
Source: Havas
To read the full article, click here.
UK internet users give cold shoulder to sponsored content
Internet users in the UK expressed little interest in sponsored content in a November 2016 survey conducted by YouGov. Over one in four in the UK said they ignore such content completely. However, the figure was much lower in Germany, where only 13% said they completely ignored it. Key findings of the survey include:
26% of UK internet users ignore sponsored content on blogs/vlogs completely.
More than one-third of those surveyed in Germany said they sometimes scan the content to see if it is interesting, compared with just 22% in the UK.
Users in both countries rarely viewed sponsored content every single time—just 5% in Germany, and only 3% in the UK.
The survey also explored what users in the two countries did after viewing sponsored content, and here too German respondents indicated a greater level of engagement. In Germany, 24% said that they followed up by getting more information on the advertised product, compared with just 11% in the UK.
Not only that, the respondents in Germany were twice as likely to amplify sponsored content messaging by talking about it with family or friends. The survey found that 11% said they would do so, compared with just 4% in the UK.
Source: YouGov
To read the full article, click here.
Skipping ads is an ingrained habit
Research has put a number on the amount of people who skip video ads and found that those ads are skipped due to ingrained behaviour. IPG Mediabrands' Magna and Media Lab units conducted a media trial involving more than 11,300 consumers recruited from a representative online panel and used webcams to measure their emotional responses and attention spans to skippable pre-roll ads. Key results include:
Around two-thirds (65%) of consumers skip video ads.
Three-quarters (76%) say they skip ads because it's ingrained behaviour.
However, consumers still pay attention to pre-roll ads, picking up on the advertising brand and remembering it.
• The value of a skipped ad also increases incrementally the longer a person "sticks around".
The report recommends that advertisers consider using six-second, non-skippable ads as a way to complement their skippable pre-roll campaigns.
"The results of this media trial proved that there are viable solutions to improve skippable ad campaigns," said Kara Manatt, Magna's SVP of Intelligence Solutions Strategy. "While skipping is an ingrained behaviour, more succinct ads, coupled with human connection and good storytelling, will help brands more deeply engage with its audiences."
Sources: IPG Magna, IPG Media Lab
To read the full article, click here.
More than half of Snapchat users open and watch branded content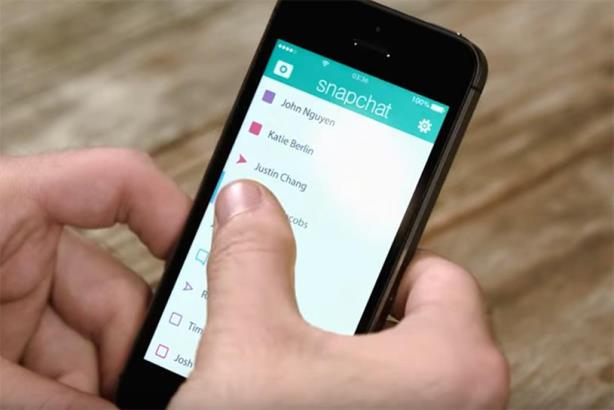 Danish research firm Snaplytics has conducted a study into how brands use Snapchat and how effective their campaigns are. Using a data foundation from more than 500 brands, 24,180 stories and 217,000 snaps, the study found that brands are having a great deal of success with the platform, with key findings including:
More than 50% of Snapchat users will open a brand's story and more than 85% of them will watch the entire story.
• 64% of new brand followers will search for brands by the username.
• 25% will use Snapcodes and less than 10% will use deep links.
In the fourth quarter of 2016, brands averaged three Snapchat stories per week and 13 monthly, with the most updates often occurring between Wednesday and Saturday
"Snapchat is the only social network where marketers aren't seeing a decline in reach," said Thomas Cilius, founder and CEO at Snaplytics. "With 161 million daily active users on Snapchat, brands are quickly learning this is the go-to outlet because it allows them to engage their brand ambassadors and deliver content that really resonates with people, in real-time."
"It is essential for marketers to be creative and build followers quickly since our research shows that recommendations and calls-to-action made through Snapchat are much stronger than what is accomplished with Facebook or Instagram," Cilius added.
Source: Snaplytics
To read the full article, click here.
Digital marketing spend to hit $118bn by 2021
Technology and market research company Forrester forecasts digital media spending will increase to $118bn by 2021, but it projects this spending will slow overall as marketers emphasise brand experiences over volume-based advertising strategies. Forrester's latest US Digital Marketing Forecast also stated that:
Investment in paid search, display advertising, social media advertising, online video advertising and email marketing will increase to 46% of all advertising in five years.
Digital marketingis increasing at an 11% compound annual growth rate  between 2016 and 2021.
As Millennialsestablish careers, homes and families, they are settling into a high-spending life stage – $600bn a year to be exact – and brands will grow digital investment in order to connect with these digital natives.
Online video budgets have grown 114% since 2014 and the estimated 18% growth rate for video will see the steepest increase in ad spending.
"We are seeing a shift away from quantity toward quality," said Shar VanBoskirk, principal analyst at Forrester. "Within the next five years we anticipate investment in ad impressions going down. Instead, marketing budgets will go towards brand experiences, CX and in-store experiences and knowledge of sales agents – the things that will help demonstrate brand promise. Many companies now are wasting impressions, which can annoy customers. It is important to determine user needs and tailor content appropriately."
Source: Forrester
To read the full report, click here.
Commissioned by The CMA
Share:   
Posted in CMA Industry News, Stats, Facts & Future Trends