Month in Content Marketing: May 2016
June 10th, 2016
Continental Tyres celebrates football's unsung heroes, Factory's ambitious research project and award nominations for CMA members.
Continental Tyres celebrates football's unsung heroes – Continental Tyres has unveiled a fully integrated campaign activating the brand's sponsorship of this summer's UEFA European Championships.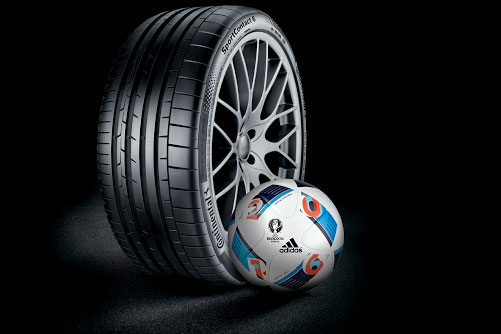 #DesignatedDrivers, which launches on Wednesday 20th and was created in conjunction with CMA member The Moment, celebrates the unsung heroes of football who drive football fans to the game safely each week. The campaign will run across TV, digital, social and radio.
The hero film puts a spotlight on the work done behind the wheel by parents, best mates and long suffering coach drivers who transport a total of 450,000 UK football fans to games every week. Fans are invited to thank their own Designated Driver by sending them a simply personalised film – a mechanic which also enters them both into a draw to win a VIP trip to UEFA EURO 2016.
The campaign also features a month long collaboration with the world's biggest sports radio station, talkSPORT.
Commenting on the campaign, Marketing Communications Manager, Peter Robb at Continental Tyres, said: "Our messaging is about getting you to game safely, which means the drivers occasionally get forgotten. So we wanted to celebrate and reward these unsung heroes by giving them an unforgettable trip to the UEFA EUROs 2016. The Designated Drivers campaign delivered by The Moment gave us perfect opportunity to do so."
More here.
John Brown Media has five nominations for the 2016 PPA Awards – The CMA member boasts three titles; John Lewis Cook Edition, John Lewis Edition and My VIP for Pets at Home, in the running for 'Customer Magazine of the Year'; while one of the agency's digital publications, the Waitrose Kitchen app, has been shortlisted for 'Digital Innovation of the Year – Consumer Media'.
Meanwhile Clare Watters, who works on John Lewis Edition, has been nominated for 'Designer of the Year – Consumer'.
Jayne Reah, Client Services Director at John Brown Media, said: I'm delighted that both John Lewis Cook Edition and John Lewis Edition have been recognised by the PPA. It's testament to the exceptional work and commitment of the teams both here at John Brown and John Lewis."
Andrew Hirsch, CEO at John Brown Media, said: "The team spirit at John Brown Media is fantastic, and there is a great emphasis on nurturing and developing creative talent which is something we are extremely passionate about. We may be the world's leading content agency, but we still have the same pioneering spirit and passion for new and creative talent, just like we had 26 years ago."
More here.
Factory Media and YouGov embark on an ambitious research project – Mindset – Factory Media has teamed up with leading research agency YouGov, and created a unique tool for understanding the emotional mindsets of British consumers.
The partners tapped into YouGov's Profiles dataset of over 250,000 respondents and analysed 116 attitudinal statements, each selected for its close connection to an emotion. Using factor analysis, these emotional attitudes were grouped into 11 variables, which the duo have called Mindsets. These can now be analysed to aid media planning and buying and put emotion at the forefront of content creation.
The partners claim that Mindsets create an opportunity for brands to shift away from traditional demographic targeting, to a more finely attuned targeting based on emotion. They also claim Lifestage has little bearing on most of these mindsets; neither does gender, or social grade.
The Mindsets include; identity, risk taking, open mindedness, comfort and materialism.
Using this data, Factory Media can highlight the emotional mindsets that a brand's existing or potential customers identify with, and in turn create compelling, engaging branded content that resonates on an emotional level.
More here.
Branded3 announces award wins and nominations – The CMA member scooped the 'Best Large SEO Agency' award at the European Search Awards in Paris and was shortlisted for two awards at the upcoming Drum Search Awards.
In addition to winning the flagship award the company was also shortlisted for their work with clients Watch Shop and Ladbrokes, including 'Best Use of Search' and 'Best Use of PR in Search'.
CEO, Tim Grice, said: "It's a privilege to be recognised for our contribution to an industry we genuinely love, particularly when there are so many great agencies out there. SEO is what we do, and any success is thanks to the insane efforts of the whole B3 team.
It was an honour to be nominated, and we feel very proud to have been given this award."
The nominations for The Drum Search awards are for 'Best Use of PR in SEO' for the company's work with WatchShop.com and for the 'Best Travel/Leisure/Gaming Campaign – SEO' for Ladbrokes Sports.
The winners will be announced at the ceremony on June 4th at The Marriot, Grosvenor Square.
More here.
Grayson Perry talks to The Pool about his TV documentary series, gender and modern masculinity – CMA member Swhype have produced a new video for editorial site The Pool. It features 'Grayson Perry: All Man' TV-presenter chatting with radio host Lauren Laverne.
The Pool // In conversation with Grayson Perry from Swhype on Vimeo.
'All Man' is the third series Perry has worked with Channel 4 on, previously winning two BAFTA awards for 'All In The Best Possible Taste' (2012) and 'Who Are You?' (2014).
For the modern British man, there are wildly different expectations and pressures – Perry aims to discuss and deconstruct the issues modern men face. He explains…
"It's so fearful that they rather die than admit weakness and that just seems to typify the central masculine dilemma really"
Admitting to his own masculine features and traits, Perry expresses his concerns about the idealised version of the 'man' we know of today.
More here.
Bloomberg Media launches Kinection, a new division producing custom content for its commercial partners – The financial news based company has become the latest media giant to create its own branded content division.
Kinection will be led by Amy Marks, the global head of marketing at Bloomberg Media, and the team will include; Allan Wai, the global creative director, Michael Corcoran, the custom content editor, and Steve Clancy, the client activation specialist.
Penny Bartram, who joined Bloomberg last year from Clear Channel where she was the commercial development lead, will lead the division in EMEA. Serene Chew has been named the Asia-Pacific lead.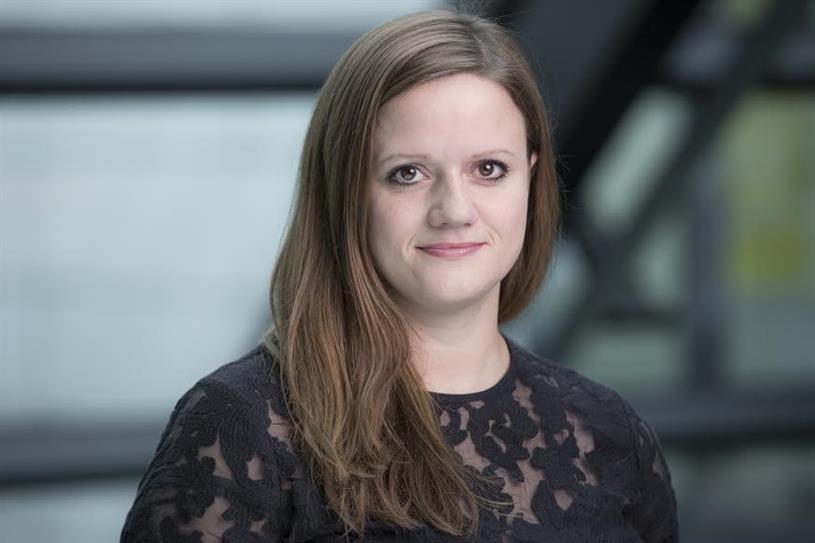 Paul Caine, the chief revenue and client partnership officer, said: "With Kinection, we are raising the industry bar by leveraging the same successful model we employ for our editorial content and putting it to use for our partners.
"The combined power of transparency, quality, cross platform, and now credibility through Bloomberg Intelligence data makes Kinection the content studio of the future."
More here.
Also this month we looked at some key emerging content marketing trends, why companies' free ride on Snapchat may be coming to an end, the importance of personalisation for content marketers, how brands are using newsjacking,how to make branded YouTube channels work and the future of Facebook.
Commissioned by The CMA
Share:   
Posted in CMA News