Finding, Nurturing and Sustaining Influencer Relationships
June 1st, 2018
Guest post by Melwater UK via JBH – The Content Agency
Influencer marketing has always played a crucial role in the marketing mix and shows no sign of diminishing. However, the digital boom brought a new generation of influencers with it. Insta famous fashionistas, globe trotter bloggers and YouTube Vloggers are taking the world by storm. The influence of these "Average Joe turned Celebs" has attracted many brands wanting to capitalise on increased reach, engagement, brand advocacy, authenticity and lead generation that partnering with such social media influencers can bring. But in order to enjoy such luxuries, a solid influencer strategy must first be in place.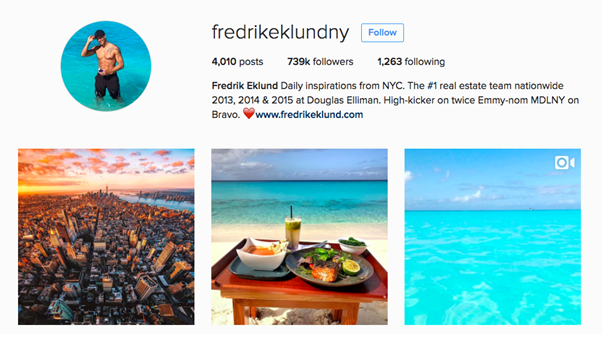 Whilst social media influencer marketing has a ton of pros, it can also be extremely expensive if the influencer outreach strategy is not based on authentic relationships. We wouldn't expect favours from strangers and the same goes for dealings with social media influencers. Actual friends – or in this case, true brand advocates – are often willing to lend a helping hand at no cost.
The most important factor in building organic, authentic and sustainable partnerships is how we choose our desired influencers and nurture the relationship over time.
Finding the right social media influencers
Finding the right influencer isn't simply about searching for people with the most followers. Followers act as a vanity metric. You may have 400,000 followers but if they don't engage with your content, you can't expand your brands reach to their community – which is arguably one of the largest benefits of having a considerable online following.
So what should you look for in influencers and where should you look to find the most suitable ones for your company?
1. Conduct social listening to follow relevant industry related trending keywords, hashtags and topics developing across key social networks. By doing so, you get to understand what social media channels your audience and industry engage with the most, helping you to allocate resource. You also get to know potential thought leaders driving the conversations in your space. Don't forget to look for communities on social channels such as Twitter chats or LinkedIn groups too. Jot down their most active community members; it's likely that they'll be well connected.
2. Research blogs that talk about your industry and keep a note of the authors. A quick Google search looking for the "top 10 blogs in xx industry to follow" will unearth a list of blogs to start with. I'd then recommend looking up the blog/ its author on Twitter to see how many people follow and engage with them, this is a good indication of the blogs readership (and author's influence).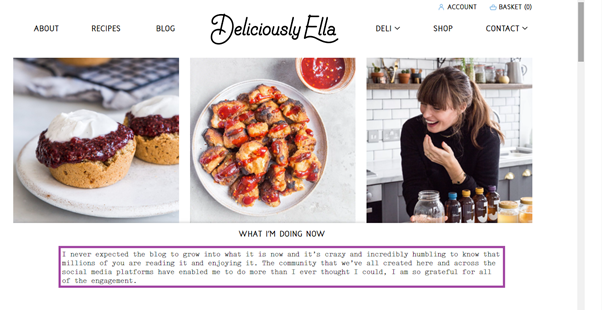 Use a social influencer marketing database to reveal your perfect match. Meltwater's tool lists more than 500 million global influencers in more than 60,000 different categories. Searching through all those Instagram, Twitter, YouTube and blogger contact details to find the perfect one would be extremely overwhelming without the use of advanced search. As such, most social media influencer databases will allow you to filter searches. Meltwater offers the below search filters to help your find the needle in the haystack.
Area of expertise
Language
Geographic location
Community size
Scope and rate of engagement
Community demographics
Posting frequency
Past brand relationships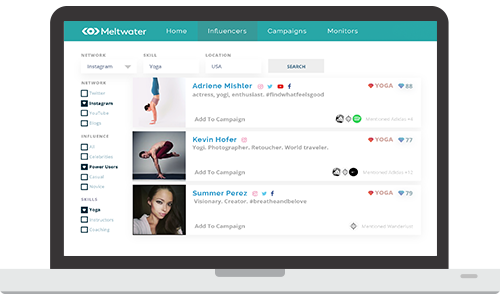 4. Influencers can, and should, be leveraged throughout the entire customer acquisition funnel; the key is to determine at which point in the funnel a particular influencer will provide the most value. The top of the funnel is about building awareness, so look for influencers who are up for creating content with you to drive brand reach and awareness, for example host a joint webinar or cobrand a white paper. The middle of the funnel is where purchase preference is formed. Here, you want to partner with influencers who can help buyers evaluate your product via reviews, for example. Bloggers and Vloggers sit well in this part of the funnel.
It's a good idea to involve influencers early on in your content creation process, not just during the execution, as this helps improve buy-in.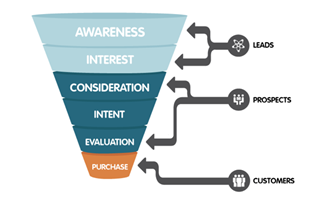 Persuading them to work with you
So you've done your homework and found the right influencer. Now how do you persuade them to work with you? Firstly, you need to remember that it's not about you. In some cases, it's not about the influencer either but rather the community they're trying to build and maintain. This may be their livelihood after all.
Nuturing Influencers
Never make the first contact with them about you and your brand. Comment on their blogs or articles and share their content (ego boosts never hurt anyone). Download their whitepapers, subscribe to their blog, ask them questions and deliver added value by answering their community's questions too.
Basically, act as the advocate you say you are.
Show that you fully understand what they do .This is essential for them but also you as, as you need to be sure that they'll be a good fit. The next step is to engage with them over a period of time, slowly building up a relationship of mutual respect and not at the last minute when you desperately need them. Nurturing a relationship can take months, but the ROI is huge. Trust me, I've seen it. After stepping into my role, I was presented with a significant marketing budget cut (joy!). This forced me to stop paying to work with influencers and get creative. So, I created an influencer nurture flow. It looks something like this.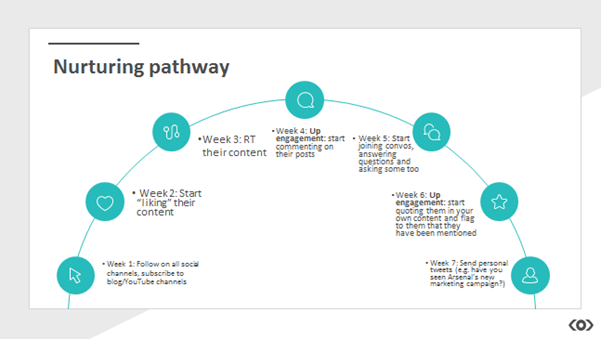 The type of engagement ramps up over the weeks, for example it takes less effort to like a post compared to writing a review about their book. Watch this on-demand webinar recording if you'd like a deeper dive into the influencer nurture strategy.
The main thing to take away is that only after you have built a relationship should you approach them about partnering with your brand.
Even if you're willing to dig deep into your pockets and pay to work with them, it's likely other companies are approaching them too and a relationship will help you get ahead of the rest.
Ensuring a mutually beneficial relationship
Both parties need to feel that they've received a good deal from the partnership, otherwise it won't last. To ensure this, you need to decide what kind of opportunity is going to be the most mutually beneficial. Whether or not you're willing to compensate your influencers is a key consideration. With some, payment is expected. Some influencers aren't interested in money but would accept other incentives, such as free versions of software. On the contrary, some influencers are interested in gaining exposure by leveraging your audience. It's important to know which option motivates your selected influencer/s. Avoid assuming, a straight up and honest conversation needs to take place, no matter how uncomfortable it might make you feel.
Sustaining social media influencer relationships

Making the most of relationships once you've established them is vital. Especially considering the time and effort you've put into building it. Think about how you can keep the social media influencer engaged. You may want to offer them VIP access to events or inform them of brand announcements and product releases before other outlets. Whether you are paying them or not, showing your ongoing support of your influencers by sharing their content and celebrating their success is another way to keep the relationship warm.
Share:   
Posted in CMA Blog