'Alexa…get me some content, please'
January 8th, 2018
Voice Activation is sure to be one of the big issues of 2018. But what else? CMA consultant editor Dominic Mills looks at trends in the wider world of marketing communications and tech through the lens of content marketing.
How many families took ownership of an Amazon Echo, Google Home or other voice device this Christmas? The Radiocentre predicts UK Echo penetration will hit 40pc sometime this year, but with prices dropping to stocking-filler levels, my guess is that's an under-estimate. Indeed, it's possible to imagine a world in which households have multiple devices – living room, kitchen and one in each bedroom.
But voice isn't the only issue marketers will have to grapple with this year. There are plenty of others bubbling under, many – but not all – driven by tech. How will the platforms – Facebook, Snapchat, Pinterest, Amazon – develop? Is this the year of VR or, like mobile, is its arrival always delayed?
Everybody's talking about personalisation at scale. But what does it mean for content? And how does GDPR – going live in May 2018 – affect that?
Outside of tech, is 'brand purpose' still relevant, or a busted flush? And with the likes of P&G eschewing narrow targeting in favour of the brand fame approach, where does content fit in?
There's lots to think about. Sit tight then while the CMA gives you its potted guide to the stuff every content marketer needs to focus on.
#1. 'Alexa…get me some content, please'
When you can just speak to your voice device to order your shopping, renew your car insurance or offer holiday inspiration, the balance of power for brands hangs in the balance. As the gatekeepers that assist us with the menial, everyday tasks, power resides with the device, and that brands that succeed will those that occupy the default position on Alexa and its peers.
This places a premium, first on brand presence, and second on utility or helpfulness. Content is a key driver of utility, whether it's recipes, cocktail suggestions (check out Diageo's Virtual Bar) or the ability to answer questions.  Brands with existing content can adapt it to audio. Everybody else needs to get started. Alexa Skills is the place to start.
But don't forget to get the tone of voice – literally and figuratively – spot on. Content-driven copywriting for audio will be at a premium.
Content opportunity: 9/10
#2. Amazon – get a strategy
As Amazon drives forward – not just in voice, but as a retailer in its own right too – brands need to figure out how to deal/live with the giant. Part of this will involve co-operation and partnership, part competition.
The key is in thinking of it as a platform. Just as brands optimise their presence on YouTube, Facebook and Pinterest, so they will need to do the same on Amazon. In terms of advertising offerings, it's behind the other platforms, but catching up fast. The lesson: get familiar with its various offerings and figure out where content fits in.
Content opportunity: 6/10
#3. Personalisation at scale – how relevant is it?
One of the buzz-phrases for 2018 is 'personalisation at scale', maximising the promise of tech to deliver millions of individually personalised messages. For marketers, it looks like nirvana.
That's the theory, but I'm not sure the reality stacks up. GDPR – see #4 – is a threat. And does it really mean absolute personalisation, or does it mean micro-segmentation?
Either way, this trend places a premium on content that can be repurposed many times or the ability to find multiple messaging or multiple ways of saying the same thing.
Content opportunity: 6/10
#4. GDPR
Punitive sanctions for breaches of the tough new EU rules on privacy (and personalisation without express and specific consumer permission) mean many brands, publishers and intermediaries are running scared of GDPR.
What happens if I break the rules? What happens if I can't get the right permissions from existing or target customers?
The upside is that GDPR should clear out the bad actors. As organisations clean up their practices, so it is likely that trust between brands and consumers – ad blocking as one consequence, for example – can be restored.
In a nutshell, GDPR means that if you want to use personal information, you need consumer permission. In fact, trusted brands are in a strong position to get those permissions.
What builds trust? If you see content as a way of bringing a brand promise to life or driving an engagement that consumers find rewarding – actions, not just words – then it can play a key role in any GDPR strategy.
Content opportunity: 8/10
#5. Brands: 'purpose' versus 'positioning'
After blowback on Pepsi/Kendall Jenner and Heineken's efforts last year to claim a higher purpose, some are rethinking the idea of purpose as a meaningful differentiator. Diageo, for example, has toned down the female empowerment line it adopted for Bailey's ('Be a Woman for Life') in favour of recreational enjoyment ('The Pursuit of Pleasure').
But trust in brands is still low, with a Havas study showing consumers have little interest in most brands. Meanwhile millennials claim they prefer brands that try to achieve some societal good – environmentalism isn't going out of favour any time soon. Many brands therefore will stick with the idea that purpose is worth pursuing.
That being so, they will need to recognise purpose isn't just an end line but requires a commitment to powerful and ongoing storytelling – i.e. content.
Content opportunity: 7/10
#6.  Brand fame vs targeting
As brands chase top-line growth – i.e. selling more things to more consumers at better margins generates faster growth than just selling more to your existing consumers – so the Byron Sharp school of brand fame is gaining ground. This posits that brands can only grow by recruiting new consumers, and the best way do that is by achieving fame so that, when they enter the purchase funnel, your brand has saliency.
On the other side of the argument – and life is perhaps not quite as binary as the protagonists make out – sit the targeters, often with a digital bias, who believe laser-like precision is the way forward.  One expression of this is loyalty – see #7.
TV remains the simplest, quickest way to achieve fame. But certainly not exclusively, and at any rate, with media budgets under pressure, no brand can achieve long-standing fame by TV alone.
The case for content marketing, to build on and amplify, TV is therefore strong, especially if brands adopt an always-on approach to content. Think of the best-known brands in just about any category – BMW, BA, Dove, John Lewis, Johnny Walker – and chances are they are underpinned by content.
Content opportunity: 8/10
#7. Loyalty – another side of the fame coin
Rewarding loyal consumers with content – all those supermarket or bank magazines, for example – has long been a traditional marketing practice.
But thanks to the egregious and under-hand tactics of some brands – think of utilities and insurers who reward new customers more than existing ones, or Vodafone's nasty trick of adding an unseen £1 to bills – the concept of loyalty has become inverted.
My thanks to Nicky Bullard, chair of MRM Meteorite, for pointing out that it is brands that should be leading the charge, rather than penalising loyal customers in favour of luring the promiscuous. Reciprocal loyalty is what we need, she says.
The argument therefore that content – allied to proper incentives, of course – can be the vehicle through which loyalty is driven, a point also made by the Havas survey.
Content opportunity: 9/10
#8. Virtual Reality – it's time might be now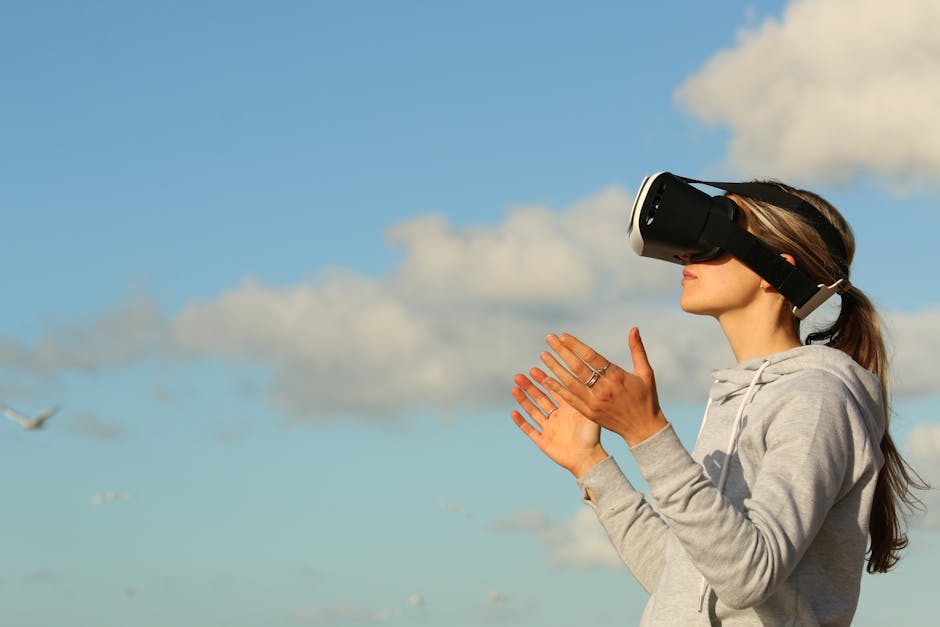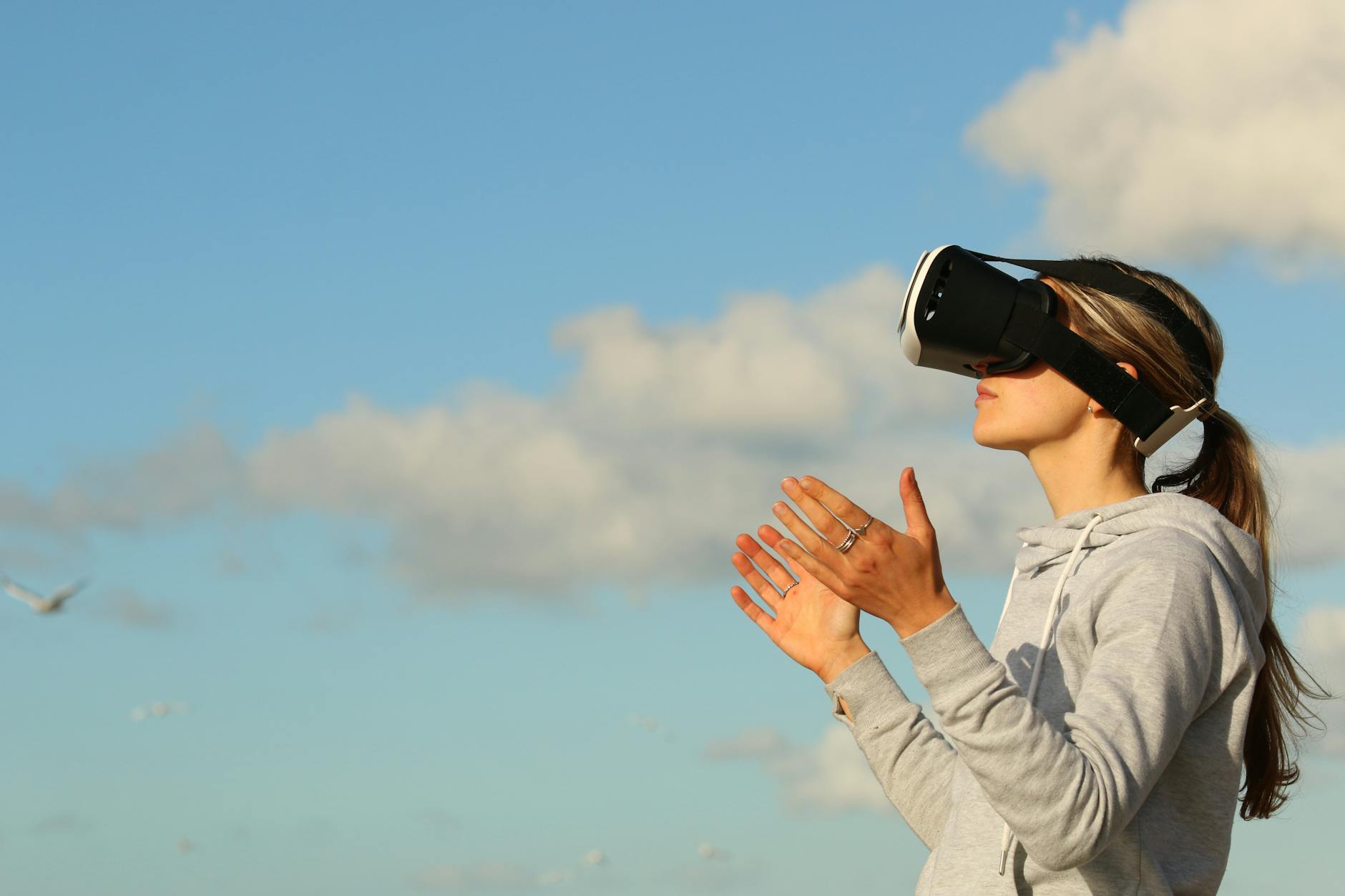 Ok, here's the wild card (with the caveat that it's absolutely not relevant or financially worthwhile for all brands): VR. Yes, that's virtual reality, as in the next big thing that's been coming for the last five years.
What's different this time? VR is now verging on the mainstream. The proof is this Argos page, which lists 21 different VR headsets priced from £3.49 (ok, ridiculously cheap, but mid-range headsets are around from £70-£90.00).
Will consumers want to watch branded or brand-produced VR? Quite possibly, because not every media owner has the resources to produce the stuff or can do it without ad support.
But VR is nothing without good content. And why can't content agencies fill that gap?
Content opportunity: 10/10
Dominic Mills, Consultant Editor, The CMA
Share:   
Posted in CMA Industry News